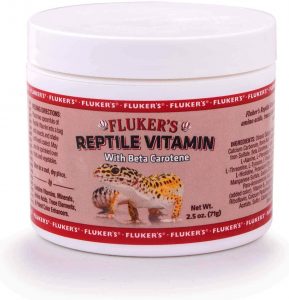 List Price: $12.99
Item Price : $10.78 Check Price
Item ASIN: B0002DHPE4
Top Feature :
Brand: Fluker's
Age Range: All Life Stages
Item Form: Powder
Item Dimensions: 3 x 2.5 x 3 inches (LxWxH)
Item Weight: 4.2 Ounces
Item Description:
A multi-vitamin containing beta carotene and essential vitamins, amino acids (from pure crystalline form), trace elements and minerals that your pet needs. Simply sprinkle powder on your feeder insects, rodents, or fruits / vegetables before feeding!
Contains beta carotene and essential vitamins and nutrients.
Country Of Origin: United States
Item Package Weight: 1.0
Age range description: All Life Stages